Under "Mail and SMS activity" in the menu under ''Messages'' can you can see what "happens" with the SMS you send to customers. Here is a description of the various events:
Sent: : An SMS has been sent to the recipient.
Delivery successful: The recipient has received the SMS.
In que at SMS provider: Waiting for the provider to process the SMS
Delivery failure: The recipient number cannot receive SMS (not valid number, landline / ip number).
Message in queue: The recipient's number is not a mobile number or exist.
Delivery will never happen : The recipient's nubmer has blocked the SMS and we are not trying to send it again.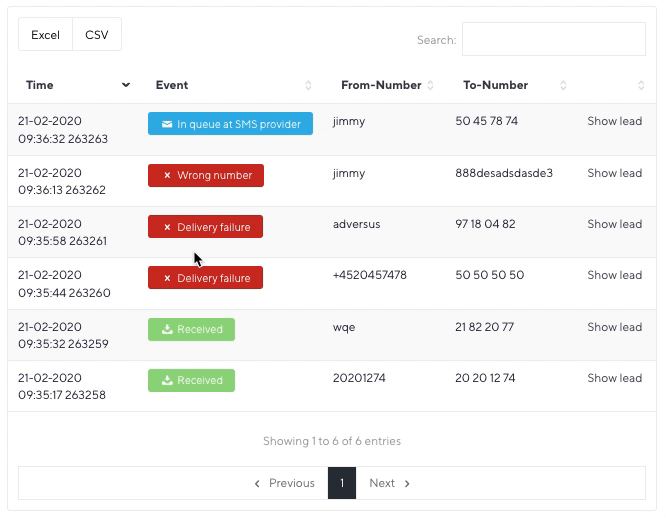 ---