In Adversus you have the possibility to hold and invite your leads to an online meeting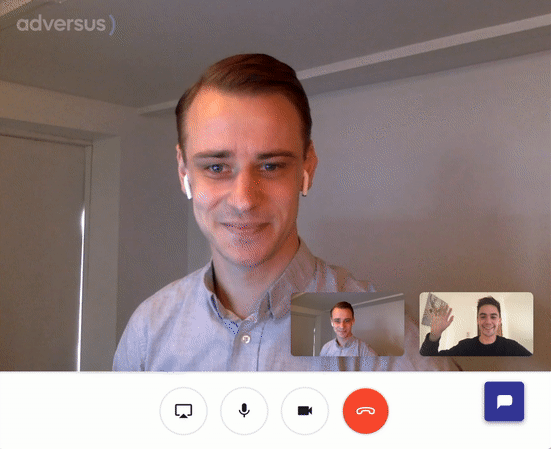 It will be through an email template you can add the merge tag [online_link] and a link will be in the email. If the leads is clicking on the link it will open a new tab in the browser.
An example of a mailtemplate can be found here:
Note: You need to have the campaign set up for appointment setting, you can read more about that here: How to get the dialer ready for appointment setting
For further assistance on mailtemplate you can see these articles:
How to create an email template
How to add an email template to a campaign
The link that the meeting consultant needs can be found through " Warehouse" --> "Bookings":
NB, you need to add the "Link to meeting" in the columns on the right in warehouse.
Fur further assistance on Warehouse and bookings see the following article: How does bookings work in warehouse?
Besides finding the link through " Warehouse" --> "Bookings" the meeting consultant can also find the link by logging in to Adversus:
If you experience trouble with the sound in online meetings we recommend you take a look at the following article: Troubleshooting in calls
---