You may need to move a user's call back from one user to another or put the calls out as common call back . To do this, you must do the following:
1. Select "Leads" followed by "Filter Views" in the menu on the left.
2. Create a new gray button filter in the upper right corner or reuse an old filter that you can use to tap the name of the existing filter.
3. Now you select filters "Filters":
4. Select the campaign filter and then select which campaign (or any campaign) you want to find the leadson. Choose which phoner should have their redials moved and that the status is redial (In the example below we will find all Ben stiller's redials). Select "Create filter" at the bottom: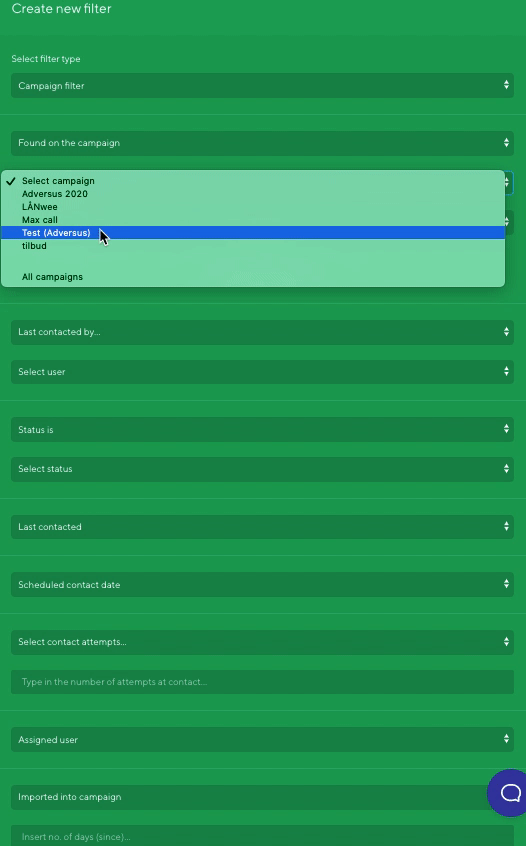 5. Select "Show/Hide Data":
6. Here, make sure you choose to take data from all pools. Next, select "Save Settings":
Under leads "You will now be able to find all call back of your phoner on all campaigns.
7. Select "Actions" followed by "Edit / Move leads":
If you want to transfer redials to another phoner you choose to change "Last contacted by" to the phoner to which they will be called.
If you want to move all the phonebook redial as a common redial, you must change the status of the subject to "Common redial".
8. Select "Perform action" and the leads will now be updated.